Pocono Summit PA MLS Map Search
Pocono Summit PA Homes - Pocono Summit PA homes for sale. Search over 3200 Real Estate Listings and Pocono Summit PA Area Homes in MLS. Photos and Videos of Listings.
Pocono Summit
A small town in Monroe County, Pennsylvania, Pocono Summit is the perfect place for anyone who enjoys a quieter life. Pocono Summit has a population of just under 3,000 residents. Natural beauty and outdoor recreation shine in Pocono Summit, but the community and surrounding area are not without all of the modern resources and amenities needed to enjoy a wonderful quality of life.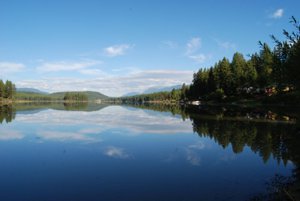 Real estate in Pocono Summit mostly offers single-family homes. Most homes here are modest in size, with two to four-bedroom floorplans. Foreclosures in the area also offer opportunities for very affordable homes. There are also numerous options for purchasing empty lots and lands in Pocono Summit, where you can develop the property you want from the ground up. 
Close by to Pocono Summit are many ways to enjoy outdoor recreation surrounded by the beauty of the Poconos. Stillwater Lake is found in Pocono Summit. This lake covers more than 300 acres and is a great place for fishing, swimming, boating, and water sports. Parts of the Pennsylvania State Game Lands are found in Pocono Summit. These land areas are managed by the Pennsylvania Game Commission and kept for hunting, fishing, and trapping. 
There are also ways to enjoy Pocono Summit in all types of weather. Summit Lanes is a fun, local bowling alley where the whole family can have a good time. The nearby Casino Theater is a fun place to see some of the latest films. Here you can also enjoy American fare from the attached malt shop. Rain or shine, the whole family can find something fun to do in Pocono Summit. 
There are several stores where you can find all of life's daily necessities just minutes from the door of your Pocono Summit home. Grocery stores, a CVS pharmacy, and a Lowe's Home Improvement store are all nearby. For a day of shopping fun, the Crossing Premium Outlets are just a little over a ten minute's drive away. 
Dining close to Pocono Summit offers several options. There are popular national chains like Subway, McDonalds, and Perkins just a short drive away and good for a quick meal on the go. Local eateries like Mi Casa Restaurant and Brother Bruno's Pizza are also popular in the area. 
Residents of Pocono Summit are served by the Pocono Mountain School District. Local camps are also found in the area. These include Camp Minsi, a Boy Scout camp found on the shore of Stillwater Lake. 
Pocono Summit PA Homes - Pocono Summit PA Homes For Sale